27th to 29th of October
@Impact Hub Geneva
Let's Hack !
FoodHack Geneva is a 54-hour hackathon, where 60 selected participants tackled our worlds food challenges. Engineers, food industry specialists, designers, developers, researchers, and hustlers came together to build solutions and shape a more sustainable future of food.
Discover what happened
FoodHack Winners
Challenges Presented By
Food Save challenge
Won by
Team Food Cycle
Eric Bezzam
Connor Lurring
Bhatupe Mhango
Florian Depraz
Sabrina Vitali
Jan Eiholzer
Alessia Delbrück
Sourabh Lal
urban agriculture
Won by
Team Copernicus Aquaponic
Jérome Favand
Fruzsina Homolka
Celia Rodriguez
Marion Plouzennec
Food traceability & Provenance
Won by
Team S-Man
Parit Bansal
Ridima Mittal
Katharina Frank
Kathrin Schmieder
Clara Buchet
Best Hustler
Ridima Mittal from
Team S-Man
Best Developer
Jonathan Moy de Vitry from
Team Super Grow
Best DESIGNEr
Tiziano Prestini from
Team Food à Coté
Regional manager IBM Switzerland
Professor of Innovation and Entrepreneurship HEIG-VD
CoFounder & Head of Finance Impact Hub Geneva
Head of Regional Work @WWF Switzerland
Lead & Catalyst @Sustainable Living Lab
Agile IT developer and Blockchain expert
independent Engineer - Consultant - Former Vice President Engineering for the Nestlé Group"
Project Manager @Ambrosus
Urbaniste de la Ville de Carouge et coordinateur quartiers durables OPL, GEA Vallotton & Chanard SA
External Relations @GAIN – Global Alliance for Improved Nutrition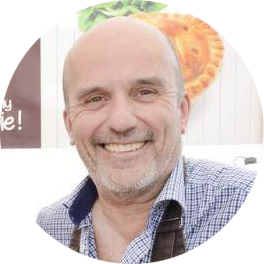 The Schedule
Here's what happens during FoodHack Geneva
Friday 27th October - 18:30 to night
Participants and partners come together over dinner and drinks, the perfect combination to get ideas flowing.
The challengers Impact Hub, the Sustainable LIving Lab, WWF, RicoLab & Ambrosus, present their challenge, criteria, resources and prize.
Following a brainstorming session, participants will then have the opportunity to pitch their ideas and solutions to the proposed challenges.
Teams of 5 -6 participants are formed around the top pitches and the organizers ensure a fair mix of multiple skills (tech, research, business and design).
Saturday 28th October - All Day
Mentors from the Food Hackathon partners will be assigned to teams to provide their expertise and coach teams through the hard problems.
We've got the resources and support in place to make things happen in a short period of time. Participants will utilise these to put their ideas into prototypes.
To get participants moving and away from their screens (only for a short time) we have a number of delicious meals and activities planned (yoga & more).
Sunday 29th October - Morning to 21:00
The culmination of the weekend. Participants have 5 minutes to present the solutions they've built to the crowd and a panel of experts.
Prizes are handed out to the winning teams, followed by an apero and drink with participants, partners and guests to finish off the event.
Stay the entire weekend or join us for the final pitches and closing apéro.
Limited number available.
FoodHack Geneva Hackathon
FoodHack Geneva is part of FoodHack.ch, the Swiss non-for-profit that brings people together both online and offline so that they can imagine, shape and create solutions for a more sustainable future of food.
After our first hackathon in October 2016, we're back with this years focus firmly on turning passiveness and good intentions to activeness and change making. As organizers, we promise to provide the ideal environment so that you can turn your ideas into impact.
Meet the team